Double Homozygous Stallion

     BAYVIEW STABLES

     "Its As Simple As Black And White"

    This is an exciting new young stallion that has been added to our black and white breeding program.  He has been tested homozygous for the tobianio color coat pattern, which means he will always throw paint color even on a solid colored mare.  He is also been tested homozygous for the black color gene which means he has a very strong chance of his foals being black and white.  He cannot sire a sorrel or chestnut foal regardless of the mares color.  His foals will have the Paint markings and be black or have black points (bay, buckskin, dun, brown, etc.)

    We will be starting to breed with this colt in the spring of 2008.  He will be standing for a fee of $500.

Click on the email link below if you have any questions and request a copy of our breeding contract.

We have decided to change this stallions registered name, so his papers are still in process.  His pedigree is below.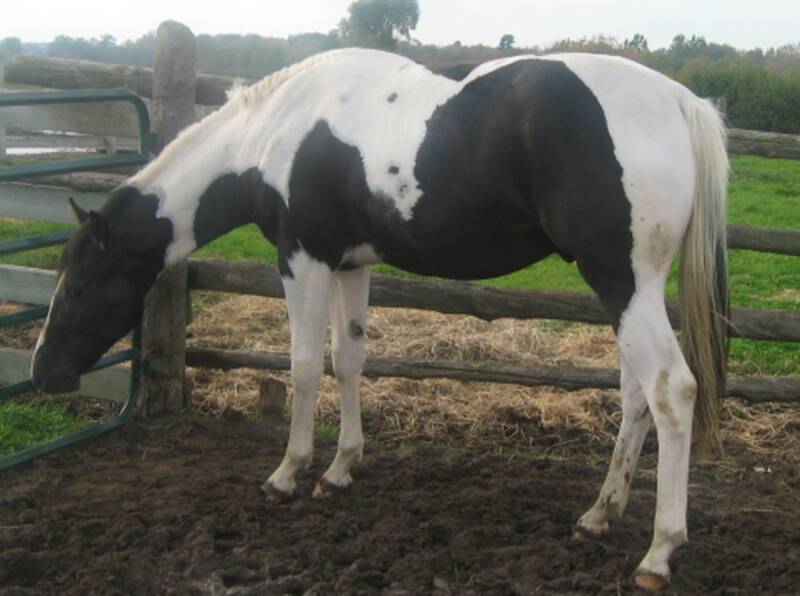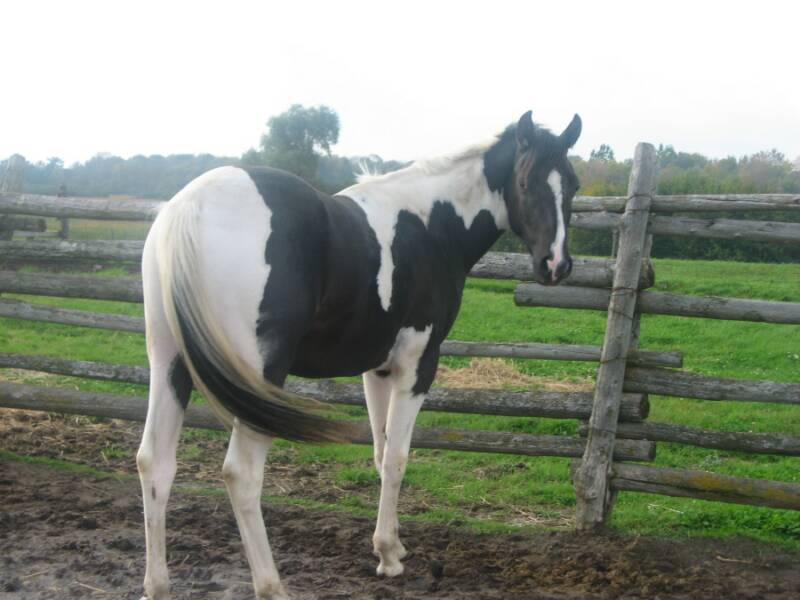 Here are a couple of casual photos, these were taken at 16 months of age and aren't great photos but they will give you an idea what he looks like.  He still has some growing and filling out to do, but he seems to be a well balanced colt and has a great mind !!!

                                                                                Friscos Ecilpse (black tob)

                                                  Friscos Doc Holiday (black tob)

                                                                                Choice Abbey (dun tob)                                

SIRE    Breezy Doc Frisco (black tob)  

                                                                              Skip A Bar Boy (black tob)

                                            Benedict Doll Breeze (black tob)

                                                                               Dollie Benedict (bay tob)

                                                                               Symbol Of Midnight (black overo)

                                                 Symbols Cherakee (black tov)

                                                                                Pepsis Cola Shake (chestnut tob)

DAM     Cherakee Cherakia (black tob)

                                                                                Kings Rocket (sorrel tob)

                                                  Easy Time Lady (sorrel tob)

                                                                                Oh So Easy (sorrel tob)

Please take a moment and browse through our site or feel free to contact us at 613-354-6461 or email us at
bayview@sympatico.ca
for more information.