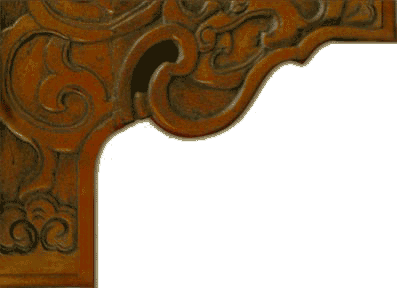 BAYVIEW STABLES

      "Its As Simple As Black And White"

     We have added a brand new, heated, boarding facility for your consideration.  This is a  kennel where your pet can be cared for, not just boarded.  We pride ourselves on being pet care providers, and your pet will receive individualized care and pampering according to its specific needs.  This allows you to have a more enjoyable, relaxing time while away, just knowing that your family member is well cared for.  Pets are welcome to stay for short daily visits (doggy daycare) or as long time guests, while you enjoy some time vacationing.  We believe your pets should have a holiday too!  Why should they be left at home alone watching the clock or the calendar till you get home ?  Your pets can enjoy exercising, socializing, playing, and enjoy the country air while soaking up the great view.

     Our dog kennels are custom made by Capital Fencing in Ottawa and are 4 x 8 inside and all have an attached 4 x 8 outdoor run.  We also have 7 very large, fenced play yards for your dog to enjoy a romp in the grass, or just relax with the great scenic view of the bay.  In the hot summer months our outdoor yards have shelter from the sun.  As the temperature gets colder in the winter months, we do limit outside play time.  Our small dog area is set up with individual smaller kennels to help them feel more at home.  Smaller dogs also have access to grassy play areas and often go in and out as they please in the warmer weather.  We do monitor the socialization and exercise based on your dogs individual needs.

Email or call for specific details, or to book your pets stay with us. 

 Keep an eye on this site for more updates and more photos of our new facility.

Please take a moment and browse through our site or feel free to contact us at 613-354-6461                            or email us at 
bayview@sympatico.ca
 for more information.
      Pets generally settle in better for their stay if they are fed their regular diet, so we do recommend that you bring your food with you.  We do supply regular treats on a daily basis at no extra charge.   We encourage bringing favorite bedding from home (blankets or pet beds) that they normally sleep on.  Most times a scent from home helps them feel at ease and eliminates sharing another pets bed that could possibly transmit parasites such as fleas. 

     For hygiene purposes we use only stainless steel bowls.  All feeding and water bowls are cleaned and disinfected after each use.  All boarding areas are disinfected daily using a wide spectrum bacterial cleaner recommended by veterinarians.   

     We require all our guests to be up to date on vaccinations.  Dogs require all normal vaccinations to be current (within one year) and rabies must be done within the last three years.  Dogs also require Bordetella which is for Canine Kennel Cough.  All veterinary vaccinations records must be provided at the time of arrival.  All pets must also be dewormed on a regular basis.  This is a definite requirement for the safety of all pets boarding here at our facility.

    We require all pets to be free of fleas and all other parasites when they stay with us.  If your pet has fleas you must apply a flea control product like Advantage (or an equivalent to this) one week before coming to stay with us.  If we find that your pet has fleas we will be applying Advantage and this will be added to your bill at the end of their stay.  Again, this is for the benefit of all of our clients.  

     If your pet requires special medication this will be administered without charge.  Please bring full written instructions with you.

              New Price Starting January 2016

                 All dogs are $15.00 per day 

If pets are picked up by 11:00 am there is no charge for that day.  However if they are picked up later in the day regular daily charges apply  ($15.00 for that day also)

* * * * * * * * * * * * * * * * * * * * * * * * * * * * * * * * * * * * * * * * * * * * * *