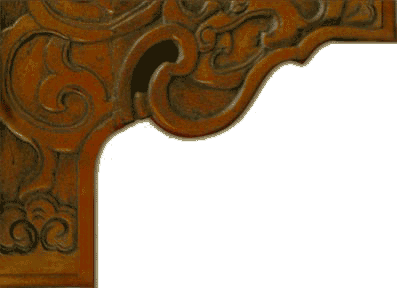 BAYVIEW STABLES

                      "Its As Simple As Black And White"

      Our puppies are born and raised as part of the family and spend the first 6 to 8 weeks of their lives growing up on the farm with the kids.  Their parents have super dispositions and the pups become great and loyal family pets.  By the time they are ready to leave, the  puppies each have a veterinarian check up and have a certificate of health. They have been dewormed 3 times, and have had their first vaccinations before they are ready to move to their new homes.  All of our puppies go with a two year written health guarantee, against any health problems or genetic defects.

     We take pride in our dogs as most of our puppies are sold as family pets and because of their gentle dispositions many go to families with young children.  Having a young family ourselves we realize how important it is to have a pet with a kind spirit.  It is a good life lesson for kids to grow up with the responsibility of looking after a pet. 

     Some of our dogs have also gone on to become great hunting dogs and fabulous retrievers in duck and goose hunting season.  A close friend and avid deer hunter has one of our dogs, she is a 2 year old Yellow Lab and she is becoming a great deer antler retriever.  This involves training at home to become familiar with the scent and to find a hidden antler in her own surroundings and she loves it.  She is now with her owner out in the woods retrieving antler sheds all year round.

NEW  PRICES IN EFFECT FOR 2018 !!!!!!

      The Golden Retrievers and all of our Labradors are priced at $800 plus HST. The solid colored Labradoodles and Goldendoodles including our F1Bs and Mini-doodles are priced at $1000 plus HST.  Our Parti-doodles ( two colored) are priced at $1500 plus HST.  We have started a waiting list for our next litters and deposits are being accepted. The picking order of the litter is determined by the date your deposit is received.  Deposits are non-refundable unless we cannot produce the puppy that you want within the approximate time frame, but deposits can be transferred to later litters if a problem comes up and you cant take your puppy at the arranged time. 

Please take a moment and browse through our site or feel free to contact us at 613-354-6461 or                    email us at 
bayview@sympatico.ca
 for more information. 
     The Labrador and Golden Retrievers are the world's foremost family companion dogs. Many of the top obedience competition dogs in the country are Retrievers. They are also superior hunting dogs on both land and in the water. They have excellent noses and have been used not only for hunting and tracking, but also for narcotics detection. Because of their great desire to please and capacity for learning, the  Labs and Retrievers are also used as guides for the blind, therapy dogs, and service dogs for the disabled.       

     As a first-generation breed,  Labradoodles and Goldendoodles take on the best traits of both parent breeds.  They generally live longer and have less health problems than either purebred parent line.  By crossing two distinct genetic lines, you virtually eliminate any of the health problems that come as a result of line breeding.  Although these puppies strongly resemble their  mothers when they are born and their hair is short and straight, it soon starts to grow longer and starts to curl.  As they get older and their hair gets wavier, they should be very low shedding and be very compatible with allergy sufferers. 

      Our dogs are lovable, well-mannered, intelligent dogs with a great charm. They are easily trained, and always gentle and patient with children. They are confident, very loyal and eager to please. They are moderately active and make outstanding family dogs. Our dogs enjoy pleasing their masters, so obedience training is a simple task.  Most Labs, Golden's and Standard Poodles excel in obedience and agility competitions.  Because of their overly gentle nature, most of these dogs have very little guarding instincts, however they do make good watchdogs as they loudly signal a stranger's approach.

     Bayview Stables is continuing to breed and raise Yellow and Chocolate Labradors and Golden Retrievers.  After a long time spent researching the qualities of the these breeds being crossed with a Poodle and we are planning a few "Doodle" litters this year. These crosses are becoming more popular as people can still enjoy the Retriever breeding but most of these puppies are non-allergenic and don't shed. Therefore we are now adding the Labradoodle and Goldendoodle to our list.  We are a small family breeder that specializes in good quality dogs with amazing dispositions that make great family pets.  Below you will find a bit of information about the breeds.

MORE INFORMATION ABOUT OUR PUPPIES

Here are some more photos for you to enjoy !!

            Jade and her litter of Yellow Labs !!!  (2005)

PUPPIES...PUPPIES...PUPPIES

We are expecting a brand new litter of mini/medium size F1B Labradoodles!, they should be born the second week of May.   The mother of this litter is Bella a standard  size, very sweet Labradoodle.  The father is a chocolate and white Miniature Parti-Poodle male named Orbit. He is a beautiful little dog with a  fantastic disposition.  We are expecting the litter to be black and white and some yellows which would range in color from blonde to dark red. These puppies should mature to be about 25 - 35 lbs. These puppies will be available about mid July 2017 !!!!

We also have a litter of standard size F1 Goldendoodles arriving around the first of May.  The mother is a small Golden Retriever named Marissa and the father is a dark red standard poodle named Remmington.  Both of these dogs have great dispositions and theses puppies will make great family pets.  These puppies will mature to be about 50 lbs and will range in color from blonde to dark red and will be available to go to their new homes around the first of July 2017 !!!